Last year, Chatelaine asked 1,000 Canadian women on both sides of 40 a bunch of nosy questions — about love, romance, work, health, money and ambition. It was pretty revealing stuff, but this time around, we wanted to dig a little deeper. So we gathered slightly more of you — 1,029 women, to be exact — and asked about your sex drive and covert spending. We wanted to know what made you feel super-stressed as a partner and super-guilty as a parent. We poked into your fantasies (the racy ones and the burn-this-job-to-the-ground ones). We even asked about pimple popping.
Responsible for the digital art direction of the website and creation of custom marketing experience such as web ads along with a custom emoji app.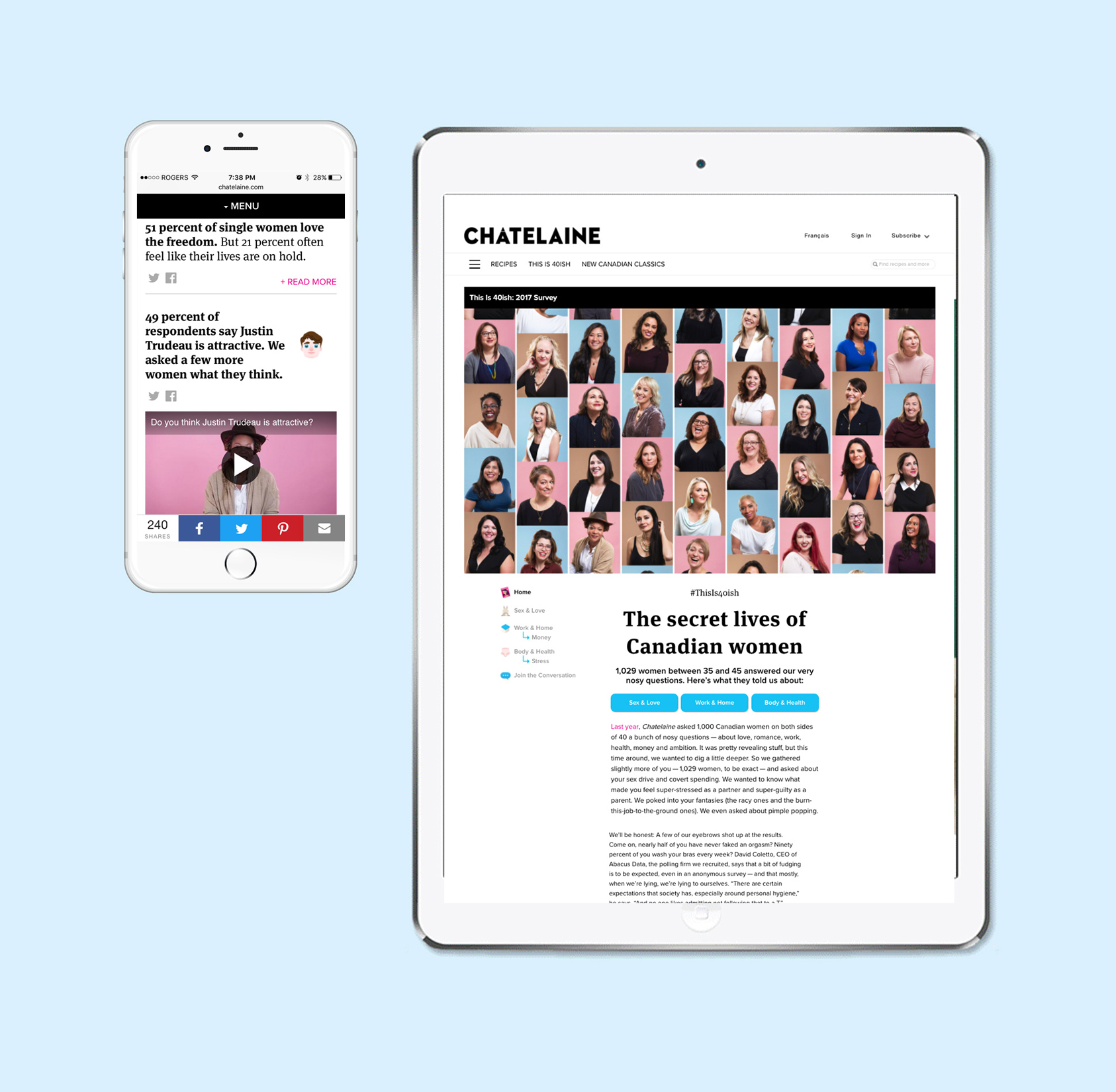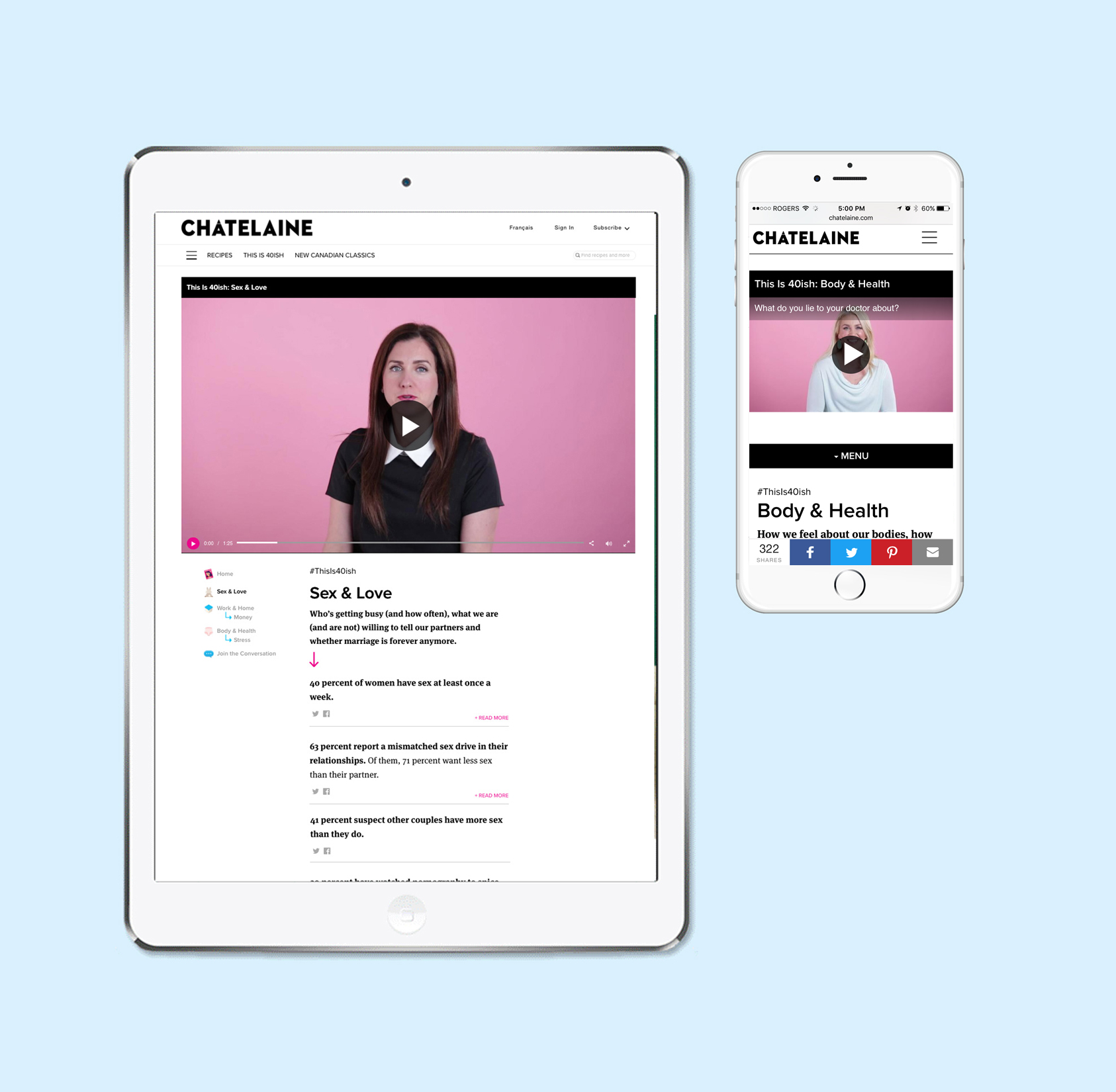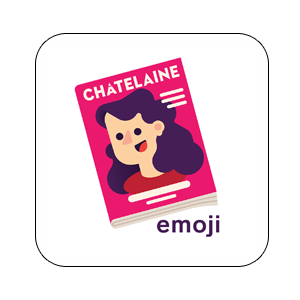 Custom emoji app created as a marketing tool for the launch of the "This is 40" campaign. The emojis were free to download in the app store and were used as extra marketing collateral to draw attention to the funny subjects we were discussing online. There is an emoji  pint of ice cream, some comfy, high-waisted underwear and a bottle of wine. We've also got a whole pizza, a yoga mat, Justin Trudeau and more.